Everyday small business owners (retailers) make drastic mistakes when selling their business and lose thousands of dollars in the process. All their hard work and long-term investment goes down the drain. These mistakes are often easily avoidable. As entrepreneurs, they had once dreamed of owning their own business and building it to success—to reap the rewards in the form of a successful business sale.
As an entrepreneur, I have built and sold six businesses including a car rental company, two mini-storage facilities, and three retail stores. Now, as an international professional speaker and business consultant, I help other small business owners achieve this same success. Here are my five tips to help you avoid business sale pitfalls, disappointment, and lost money.
It takes an average of two to four years to sell a small business. Therefore, long-term planning is key to any successful business sale. By keeping updated records, a detailed business history and sales portfolio on hand at all times, it will make your planning pay off. You just never know when that perfect buyer may walk into your business and make you an offer you just can't refuse.
Even if you do not have a successor who is a relative, you are still thinking like a succession planner. The person "succeeding" you needs to be set up for success. If they see you have been planning and considering this for quite some time and that it's not a quick "I've had enough" sale, your price will be much higher.
Finding the right broker and/or consultant to help you sell your business is crucial to your success. Often business owners go with the first person they meet just to list their business and get the process going. This can cost you time and money in the long run. Within a few months, you may see no results and have to go on the search all over again.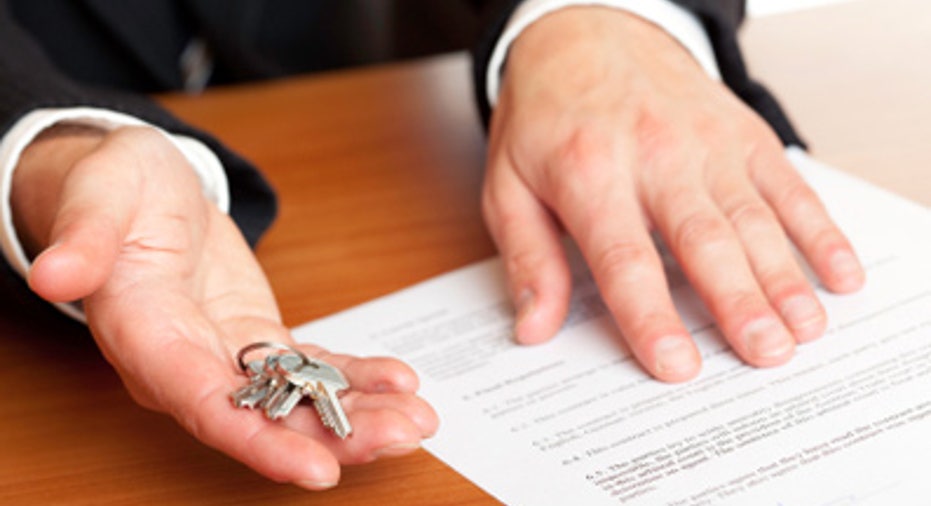 In my case, I signed up with the first broker I spoke with. He seemed like the perfect person to sell my business. After all, he had a background in retail (and that was my industry), he was friendly and best of all he came up with a BIG price tag.
By raising the price he got me to sign the contract but never made the sale. After six wasted months without even a lead, I finally decided to move on. Learning from my mistake, I interviewed 12 more brokers before signing another contract. The new broker had a more realistic approach and started to bring me leads within the first month.
You are the best promoter for your business. Who knows your business better than you? No one is more motivated, passionate and knowledgeable about your business than you. A broker may be getting you some activity, but it's important that you continue to promote yourself as well. After becoming frustrated that leads were not developing, I realized that I had to be a promoter of my own business sale.
How was I going to do that? Where do I find people that would be interested in purchasing my type of business? After I brainstormed for ideas, I discovered a way to do this. Realizing that my sales associates might make the first contact with someone that was interested in opening a retail store—I went to the source.
Reasons To Sell (And Not To Sell) Your Business: Why Selling
I offered a bonus to my sales associates to send me a buyer. Instantly the phone started ringing and more leads came in. Within a couple of weeks, I had created such hype that I had three different buyers working on buying the business at the same time. Retail is a tough business—much tougher than people realize.
The more planning you put into your sale, the better the price you will be able to obtain. Keep in mind that the prospective buyer will be very suspect of your reason for selling. Have your plan and strategy in place to eliminate any fears. Just like you started your business with a strong plan, sell it with a strong plan as well.
Expecting to get top dollar for a business that generates little or no profit is simply using bad business sense. Consider your industry, similar businesses, the economy and your marketplace when pricing your business to sell. On the other hand, a business that does not generate profits may do well with a going-out-of-business sale.
Too many business owners that have not turned a profit, or have cash flow problems, miss this wonderful opportunity. Some reasons they miss out is due to lost energy and/or motivation or because they may not want to admit defeat or failure. Remember it is business—don't worry about taking it personally.
Another mistake is to price the business too low. Often business owners will price their business low because they are burned out, suffer from an illness or did not get good advice. Do your homework first. Listen to brokers and consultants. Do research about other business sales before jumping in with both feet.
This may not necessarily be your BEST offer. Selling your business for top dollar with little or no money down along with an extended contract may lead you to lose it all. Business sales often go bad after the new owner takes over. The new owner may lack business experience, have a closed mind or be a poor leader.
A successful business owner makes it looks easy, but change that mix and disaster may strike. When this happens, the new owner ends up going out of business and leaves the previous owner holding an empty bag. It saddens me to see a business fail after years of success due to this lack of business sale judgement.
Ask yourself, is this the best person to buy and run my business? Or, can they quickly connect with my customer base and learn how to market effectively? When the business sale goes as planned, it creates a tremendous opportunity for both business owners and the success continues. Debbie Allen is the author of "Confessions of Shameless Self Promoters and Skyrocketing Sales." She has been featured in Entrepreneur, Selling Power and Sales & Marketing Excellence.
Selling a small business is a complex venture that involves several considerations. It can require that you enlist a broker, accountant and/or an attorney as you proceed. Whether you profit will depend on the reason for the sale, the timing of the sale, the strength of the business's operation and its structure.
Can You Sell A Business Yourself? Experts Weigh In – Exit …
Reviewing these seven considerations can help you build a solid plan and make negotiations a success. You've decided to sell your business. Why? That's one of the first questions a potential buyer will ask. Owners commonly sell their businesses for any of the following reasons: RetirementPartnership disputesIllness or deathBecoming overworkedBoredom Some owners consider selling the business when it is not profitable, but this can make it harder to attract buyers.
There are many attributes that can make your business appear more attractive, including: Increasing profits, Consistent income, figures A strong customer base, A major contract that spans several years Prepare for the sale as early as possible, preferably a year or two ahead of time. The preparation will help you to improve your financial records, business structure, and customer base to make the business more profitable.
Next, you'll want to determine the worth of your business to make sure you don't price it too high or too low. Locate a business appraiser to get a valuation. The appraiser will draw up a detailed explanation of the business's worth. The document will bring credibility to the asking price and can serve as a gauge for your listing price.
It's also the best route when the sale is to a trusted family member or current employee. In other circumstances, a broker can help free up time for you to keep the business up and running, or keep the sale quiet and get the highest price (because the broker will want to maximize his or her commission).
Gather your financial statements and tax returns dating back three to four years and review them with an accountant. In addition, develop a list of equipment that's being sold with the business. Also, create a list of contacts related to sales transactions and supplies, and dig up any relevant paperwork such as your current lease.
Your information packet should also provide a summary describing how the business is conducted and/or an up-to-date operating manual. You'll also want to make sure the business is presentable. Any areas of the business or equipment that are broken or run down should be fixed or replaced prior to the sale.
Small Business Administration. Finding the right buyer can be a challenge. Try not to limit your advertising, and you'll attract more potential buyers. Once you have prospective buyers, here's how to keep the process moving along: Get two to three potential buyers just in case the initial deal falters.Stay in contact with the potential buyers.Find out whether the potential buyer pre-qualifies for financing before giving out information about your business.If you plan to finance the sale, work out the details with an accountant or lawyer so you can reach an agreement with the buyer.Allow some room to negotiate, but stand firm on a price that is reasonable and considers the company's future worth.Put any agreements in writing.
You may encounter the following documents after the sale: The bill of sale, which transfers the business assets to the buyer An assignment of a lease A security agreement, which has a seller retain a lien on the business In addition, the buyer may have you sign a non-compete agreement, in which you would agree to not start a new, competing business and woo away customers.
Create a plan outlining your financial goals, and learn about any tax consequences associated with the sudden wealth. Speak with a financial professional to determine how you want to invest the money and focus on long-term benefits, such as getting out of debt and saving for retirement. Selling a business is time-consuming and for many people it's an emotional venture.
Preparing To Sell A Business? How To Get It Ready
It may also be possible to receive free counseling from organizations such as SCORE, and your local chamber of commerce may offer relevant seminars and workshops. When all is said and done, the large sum of money in your bank account and your newfound free time will make the grueling process seem worthwhile.
Download our FREE Guide to Selling Your Business Prepare your business to insure a successful sale Find out how to maximize the value of your business Learn what's involved in marketing, financing and closing the sale With over 100,000 successful business sales, 10.7 million monthly page views and our partner network, BizBuySell is the #1 place to list your business for sale online.
If you've decided it's time to sell your business, and you'd love to start the next chapter of your life by Q1 of 2020, don't despair. You absolutely can sell your business by 2020. I won't lie to you, though: It's going to take some work.If you've already looked into what's required to get the best price for your company, you may be overwhelmed by what seems like a complicated, drawn-out process.
That means what you need, more than anything, is a simple plan of action. Follow these six steps to get your business in shape, attract the right buyer, and get the very best price, all without letting the sales process drag out too long. The first step of a successful, quick sale is getting your exit strategy solidified.
The point of this exercise is to make sure you've really thought this decision through, and that you're not going to inadvertently get in the way of closing the deal when the time comes. It also helps you to prepare yourself emotionally for the sale. Don't underestimate the emotional toll selling your business can take, especially if it's been the main aspect of your life for some time.